A Little Inspiration For Your Big Day
Every wedding is a unique and special occasion. It's a chance to celebrate the lives and future of you and your partner – for your families to meet and bond, for your friends to come together, and an opportunity for everyone invited to make some truly unforgettable memories. Choosing the right venue for a wedding is crucial. It can make all the difference between simply a very good wedding – and an extraordinary one.
The Calgary TELUS Convention Centre is more than a place for conferences and events. We have a long history of hosting beautiful weddings in our halls. Our varied and customizable facilities allow us to accommodate both the biggest dreams and the finest details. From our grandiose Exhibition Hall to the personal and elegant Glen Rooms, our team of event planning experts can work with you to conjure the perfect tailored ceremony.
Today, we're showcasing three possible approaches you might take to your wedding. Don't think of these as guidelines – think of them as inspiration. Whatever you're imagining, our team can make it a reality.
Light and Airy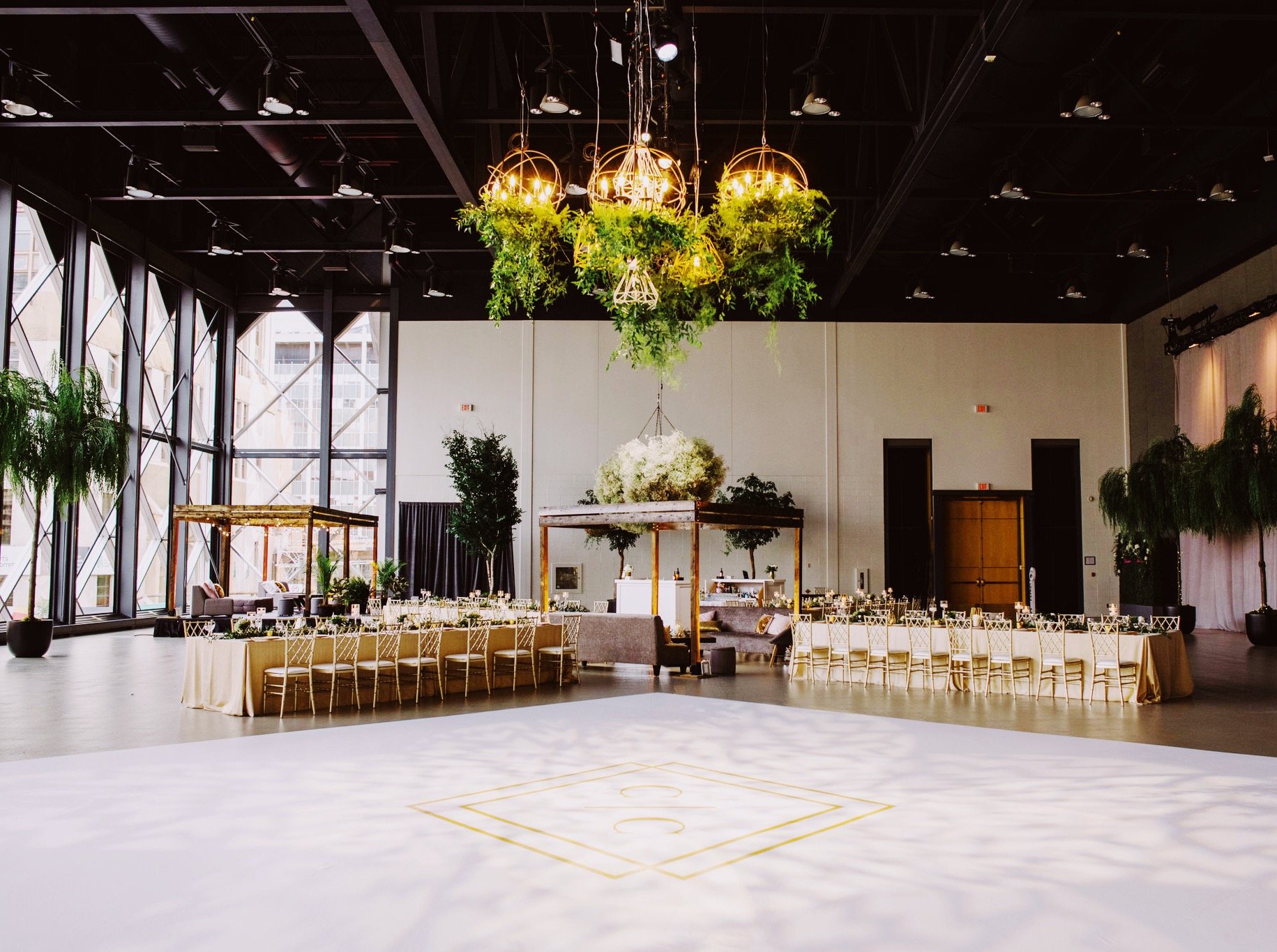 For a fresh and contemporary feel, take advantage of Calgary's abundant summer sun and opt for a theme that maximizes light and airiness. With plenty of floral arrangements and greenery, you can feel as though the ceremony is an intimate gathering taking place in a meadow or a glen, while offering your guests the convenience of travelling to an easily-accessible downtown location.
The large and stylish windows of the Exhibition Hall are perfectly suited for this kind of wedding – group photographs have never been easier. For a smaller-scale wedding, the Glen Room's patio doors can be opened up, allowing the ceremony to take place both inside and outside. Why not choose to say "I do" indoors before an altar of flowers, and then head outside to spend the evening dining and dancing beneath the stars?
Simply Elegant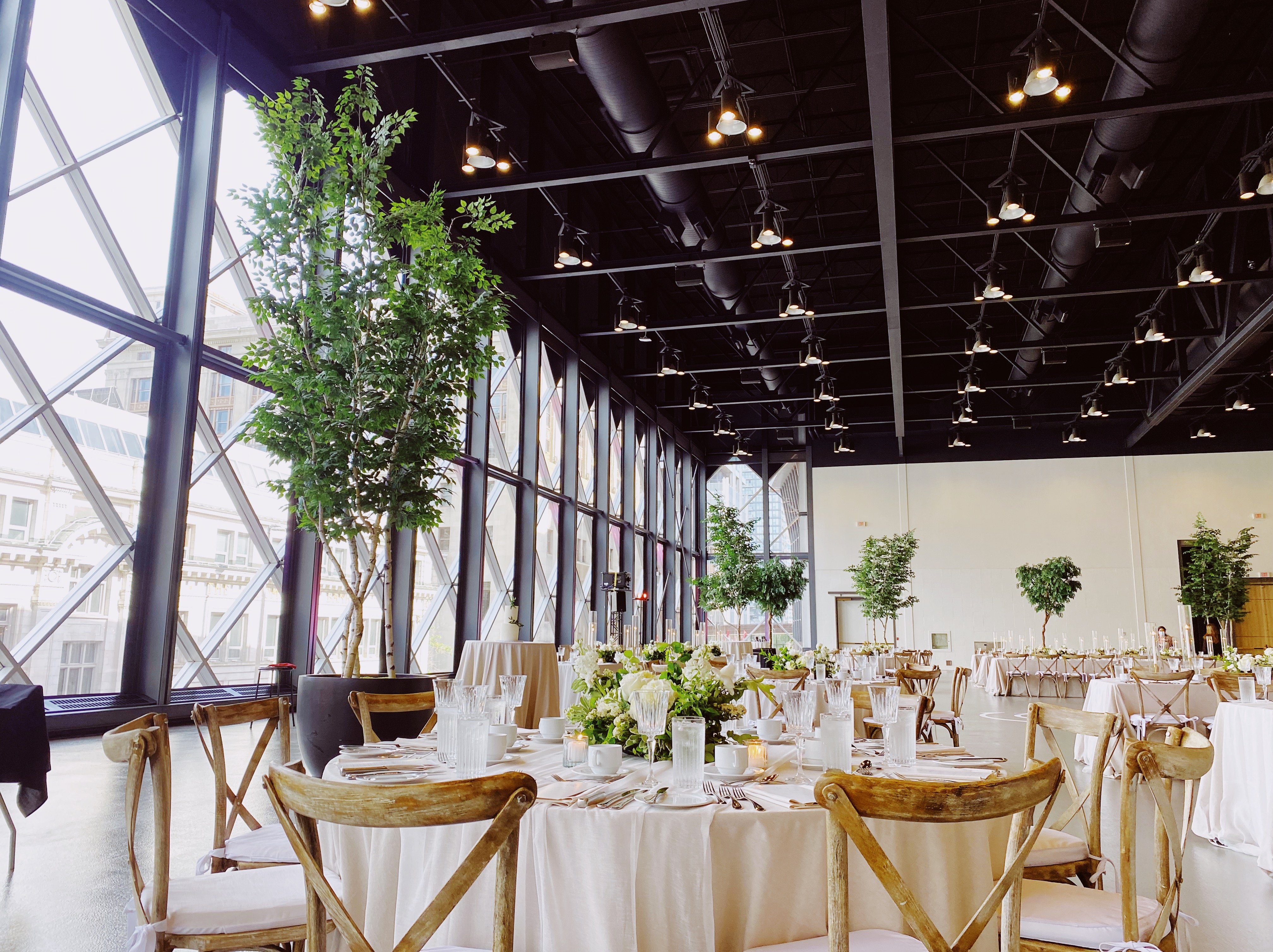 Some things never go out of style. Choose a classic feel, keep the décor timeless, and allow everyone present to focus on their attention on you and your partner. Whether by the light of chandeliers or candles, your guests can witness the nuptials and then be treated to a gourmet food service par excellence from our award-winning culinary team. Empowered by our food and beverage partner The Marriott Hotel, we can conjure a multi-course banquet that encompasses whatever cuisine you want it to – tantalize with a sashimi appetizer and then wow and delight with prime rib for the main.
Capturing memories is important, and the community of buildings in downtown Calgary that surround CTCC make for the perfect photo backdrop. From elegant stonework to authentic historical monuments, they add a level of metropolitan refinement when you look back on your happy day.
A Breathtaking Night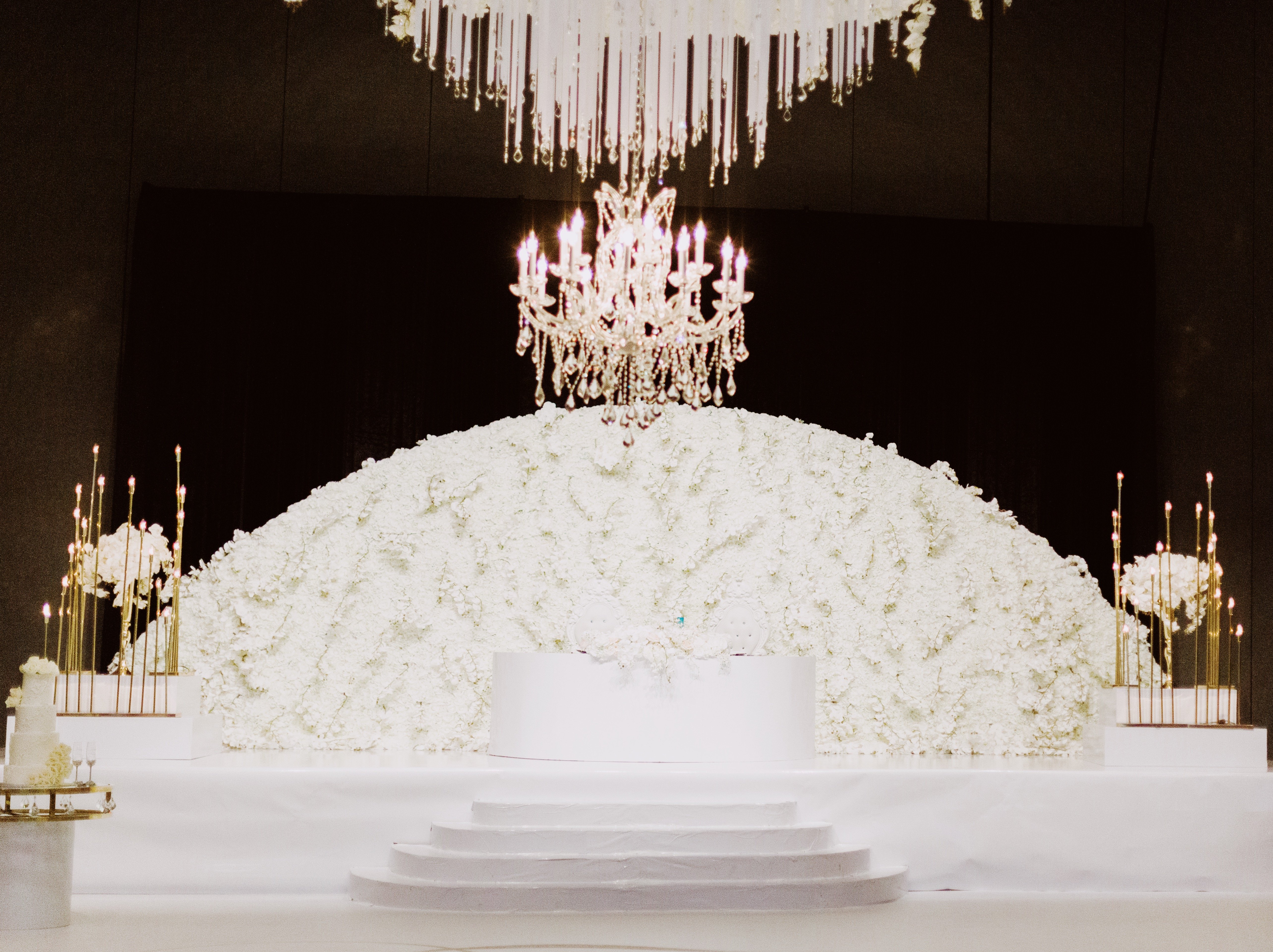 Of course, if you're feeling glamourous, you can choose the spectacular and create a wild and extravagant night with lights, music, entertainment, audiovisual elements, smoke machines, ice sculptures, confetti showers… Imagine a live band in concert welcoming you and your partner into the main hall to the song of your choice, the grand doors opening, cameras flashing, and a glittering crowd of your loved ones rising to their feet in applause. With our event planners backing you, you can feel like royalty or a Hollywood A-lister for an evening – as well as make as many people as possible jealous on Instagram!
CTCC's strong network of partnerships with external experts like Encore audio/visual services and Décor & More furnishings allows us ready access to anything your dream wedding needs. If we don't have whatever you're imagining to hand already, we know somebody who does – meaning we can hook you up, no matter how outlandish or creative your vision is.
Just The Beginning
Remember, these examples are just inspiration. Why not mix and match – have a light and airy ceremony in the afternoon, followed by a glitzy reception at night? We have competitive pricing and special booking advantages ready to help you realize your perfect wedding, whatever your budget. Find out the savings we can offer you.
There's no time to lose, and we're as excited as you are. You can start planning your wedding right here.