We are thrilled to introduce you to the newest member of the Calgary TELUS Convention Centre's (CTCC) team: Darla Friedt, our International Sales Manager!
Showcasing all that our Centre and Calgary have to offer for meetings and events in the international community is a big job, and we are very excited to have Darla onboard for this mission. She brings years of experience, an engaging personality, a natural ability to make connections, and a very contagious laugh.
We sat down with Darla to talk more about her career and passions, and why she is excited to be joining CTCC and #TeamCalgary.
Q: Tell us about your career in the event industry and your experience.
I have spent the last 9 years in the event industry. I started my career as an Event Coordinator, followed by a role as a Local Market Sales Manager. After this, I moved to a strategic position doing business development for an event agency, and now I am happy to be joining the CTCC as their International Sales Manager.
Q: Having a degree in education, what motivated you to make a career change to events?
Even though I loved teaching, I knew education was not going to be my only career. Events bring people together and when people meet, connections happen, and change follows. I love learning about others and learning from them. Face-to-face interactions energize me.
Q: What do you think are the qualities that have made you successful in our industry?
Being an active listener and a problem solver. I would like to think that my experience combined with my interpersonal skills have contributed as well.
Q: What does your role as International Sales Manager entail?
The Centre is fortunate to have an in-market sales specialist in London, Sue Wilkes. Sue and I work collaboratively to bring international conferences to Calgary. Part of my focus is to engage local community leaders, our Champions, in their areas of expertise and conduct research to attract international events to our amazing city. I help our Champions display the work they are passionate about, in the city they call home.
Q: What excites you the most about your new role and joining the CTCC team?
I love Calgary; it has been my home for 34 years. I went to junior high, high school and university here. It is an amazing city to live in and experience, and I want to world to see it too!
Q: In this new role, you will have the opportunity to share the Calgary and CTCC message with the world. What do you think makes our city and us the ultimate hosts for meetings and events?
Calgary truly is the ultimate host city. We have a unique and welcoming brand of hospitality that is worth sharing and celebrating within our own community and with guests from all over the world. At the Centre, we are unique in what we stand for and how we are passionate about co-creating personalized experiences for our clients and their guests. We want them to not only return to our city, but to the Centre.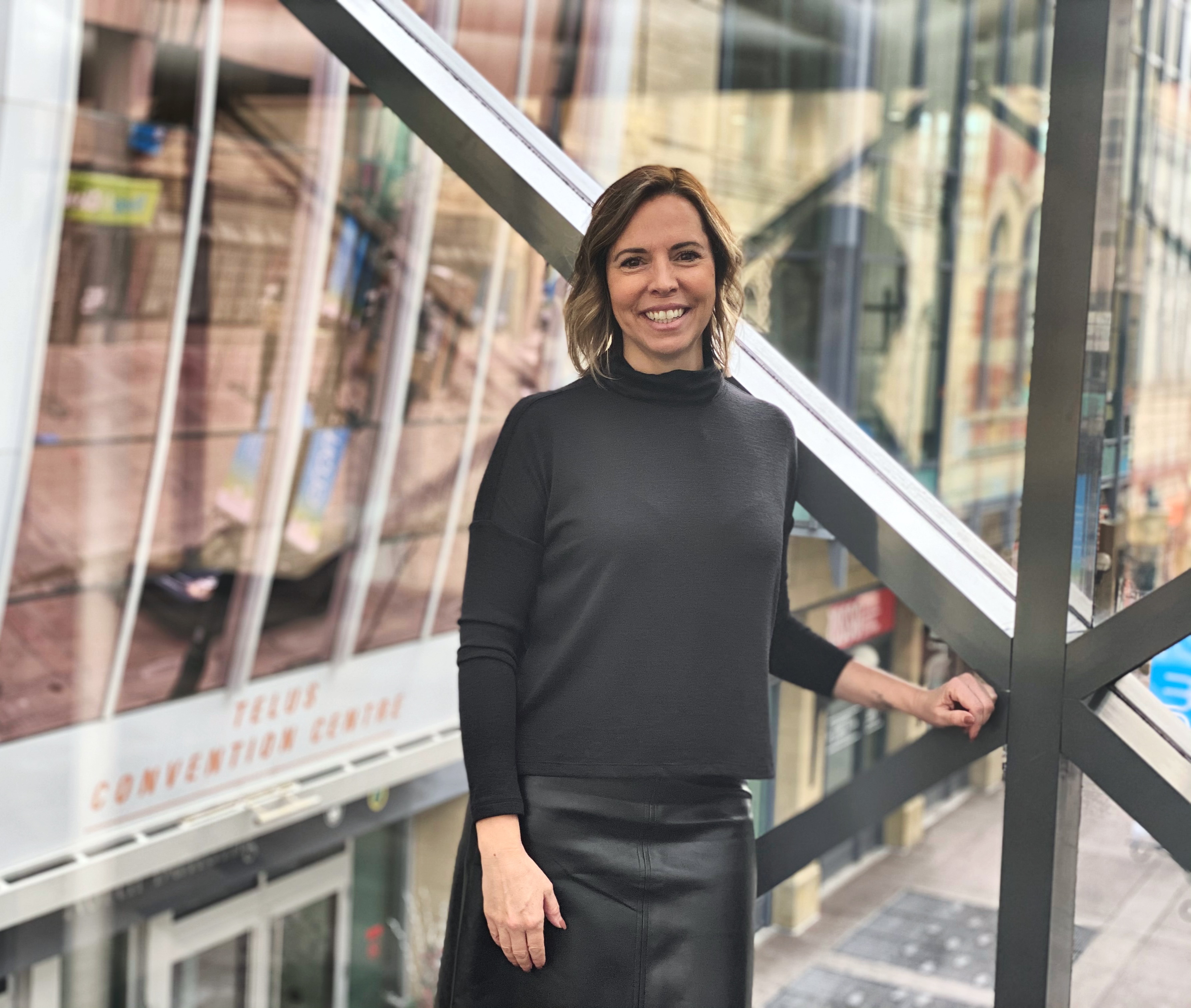 Experience Calgary through Darla's eyes:
Favourite season in Calgary? Sprummer!
Favourite restaurant near the Convention Centre? Rosso for their coffee!
Favourite spot for entertainment (for arts and culture)? Any outdoor music festival
Favourite hidden gem in the city? Little Henry
Favourite day road-trip from Calgary? Canmore
You can't leave Calgary without eating…Model Milk's calamari
You can't leave Calgary without visiting…Inglewood!
Interested in discovering what Calgary has to offer for meetings and events? Connect with Darla!